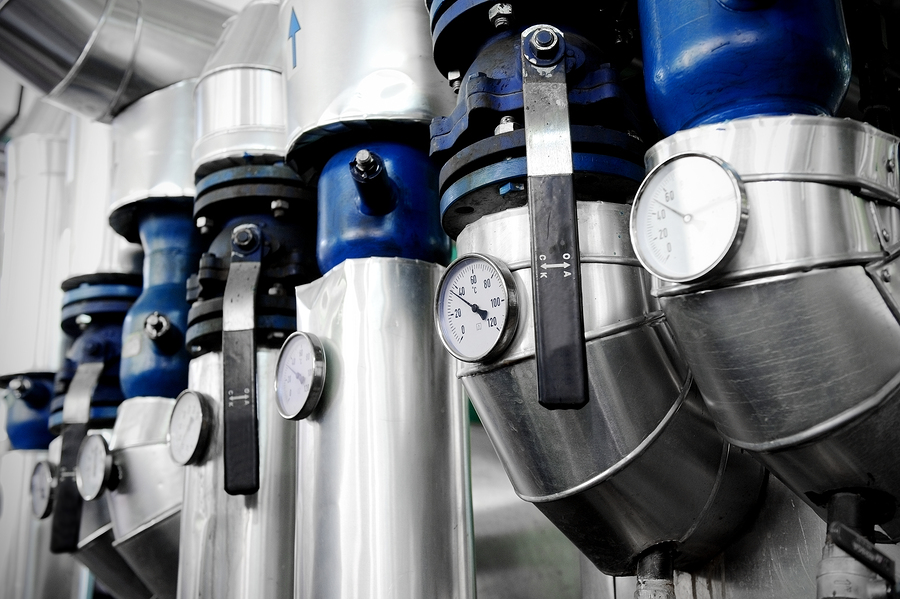 At The Macomb Group, we believe in providing holistic solutions and fixes for our clients. To do this, we offer a wide array of services and products to ensure we're your complete provider of pipe, valves, and fittings (PVF), plumbing, boiler, heating, instrumentation, valve automation, and fire protection equipment as well as pump and tool needs. All our divisions work together, serving as the complete package for all your needs. The Macomb Group Heating Division, an industry leader in heating equipment sales and service, is an integral part of our team.
The Heating Division staffs HVAC experts at each of our branches and offers a huge inventory of products to solve any issue your system may experience along with a wide array of services to keep you warm. In fact, the Heating Division has provided heating solutions for many notable projects, including the Shinola Hotel and Toledo Zoo Museum. Macomb Group Heating Division Estimator Ian Thomas offers a sneak peek of these new projects.
Shinola Hotel
Thomas has a personal and professional connection to this new hotel.
"Shinola is a huge watchmaking company in Michigan, they make bikes, and they have a brick-and-mortar place in Detroit on Canfield, which is where I live," Thomas explained. "Once I heard they were actually doing a boutique hotel on Woodward in Detroit, I started seeing where the site was going to be. It was around an area I frequent, and I was waiting for it to come out as a project to bid. Once I saw it, we immediately went after it."
But this project didn't go as planned for Thomas and fellow Heating Division experts.
"One problem we had with the project is our mechanical boilers were not able to fit in the building, so we actually couldn't bid the boilers on the project at all," Thomas said. "Because of the energy load that was going into the building, we didn't have a boiler the right size."
Still, that didn't stop Thomas from trying — and succeeding, albeit in an unexpected way.
"One of our competitors had a shot at the water heaters, and the water heaters are what we won on the project," Thomas said. "Their new unit was going to be the base of design on this job, but they had some space restraints. When we saw that, we went back to the drawing board. We got with the manufacturer's rep at Lochinvar, and we took a look at the room, looked at the fixture count, what kind of storage they needed, and things of that nature. We were able to fit our units into the space that our competitors were not and get them at a quicker lead time. So, although we were kind of roadblocked from putting the boilers in the project, we were able to work around a job where we were not base of design and sell the water heaters because we provided a solution for the customer, the end user, and the contractor."
Going above and beyond for contractor Western Mechanical allowed Thomas and the Heating Division team to achieve a big win.
"We thought we were not going to get any part of the project. We did some workarounds, and we were able to get involved," Thomas said. "We had to basically sell them on not using what they designed the project around. It worked out great because they were able to fit the units in. It's a high-rise, it goes up, and just the floor space is at a premium on the mechanical side."
Thomas also shared an update.
"I've driven by quite a few times recently, and it's coming together nicely," he said. "It's in a very high-traffic, cool area in Detroit, and we're excited to see it when it's done!"
Museum of Science at the Toledo Zoo
The Toledo Zoo is a well-known fixture in the community, having recently begun a revitalization of the historic Museum of Science on the grounds.
"The Toledo Zoo is just an awesome place, and they have a museum that looks like something out of Hogwarts," Thomas explained. "We saw that the project was up for bid, and we looked at it."
But that's not the only reason this project caught Thomas's eye.
"We started doing a lot more projects in Toledo and Northwest Ohio — and landing a lot more projects in that area. We typically were landing portions of the jobs — maybe a water heater here, a boiler there — but with this project, we have the entire package. We're doing the pumps, boilers, water heaters, expansion tanks, air separators, and every piece of equipment in the mechanical room."
Thomas and his team are incredibly excited to work on this project and aid in the redevelopment of this iconic museum by providing every piece of the heating and pipework puzzle for the building.
"It's a large job, but it's a complete project: When you go into the mechanical room, you're not going to see a piece from this manufacturer and that manufacturer or a piece from this supplier and that supplier; you're going to see all the products that The Macomb Group represents," Thomas said. "It's a win-win for The Macomb Group when not only can we land a bunch of pipe on the project but we can land all the equipment and not just part of it. It's always exciting to get a full project, especially when it's a new venture for us such as this full-mechanical project."
Providing all the equipment in the room allows the experts at The Macomb Group to time the process, keeping the work well-orchestrated and streamlined as well as saving on construction and contracting costs.
"We want to make sure we're shipping everything just-in-time so the museum has it the day they need it. When they can install it in a timely fashion, it won't slow up their suggested date of completion. That's what'll be different about selling all the equipment in the room as opposed to just selling the boiler: timing the boiler with the pump with the expansion tank with the air separator … Ultimately, if you're on-site, you want the contractor to have work to do the whole time he's there, and you want that work to be important to completing the project. When we have a job like this where we're quoting and selling everything, we want our customer to be working the entire time and not have any downtime. If we can help in that regard in any capacity, we're going to do it."
Thomas and his Heating Division teammates are no strangers to taking on challenging projects like the Shinola Hotel and Toledo Zoo's Museum. In fact, Thomas helped build the division.
"They let me come into the Heating Division and help design it from the ground up," Thomas said. "Macomb is innovative and lets employees be innovative, too."
Thomas is excited for the year ahead for the heating division of The Macomb Group. With projects like these underway, the Heating Division team is projected to have a great year with several new projects and products on the horizon.
Ian and the entire heating division at The Macomb Group go above and beyond to help you get exactly what you need for your job or project. Call us at
888-756-4110
for expert assistance whether you're looking for heating products and services or a hand with your next survey or audit. We're here to find innovative solutions for your job.